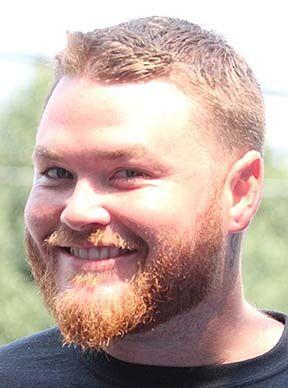 Kessler Emerson Harris, 27, of Festus died Sept. 4, 2021. Mr. Harris was a 2012 graduate of Festus High School, where he spent much of his career on the turf of the football field as a center for Tigers. After graduation, he lived and worked in Springfield and Columbia, where he met and married his wife. He was a Christian who loved the Lord and cared for others, and used his artistic and creative talents to design tie dye clothing and products and never tired of thinking of ways to entertain his children and family. He also enjoyed playing the guitar and being a friend to all. Born Dec. 1, 1993, in Springfield, he was the son of Marsha (Milton) Dill Hightower of Hillsboro and Mark (Lisa) Harris of Festus.
In addition to his parents, he is survived by his wife: Stephanie (Flug) Harris; two children: Kordelia Rose Harris and Kessler Emerson Harris Jr.; two stepdaughters: Kasey and Kerrigan Trabue; his grandparents: Carol Harris and Joe and Alice Dill; a stepsister: Madeline Hightower; a stepbrother: Nathan Hightower; and many other relatives and friends.
He was preceded in death by his grandfather: Ted Harris.
Visitation is scheduled from 11 a.m. until a celebration of life service at 1 p.m. Saturday, Sept. 25, at the Victory Church Youth Center, 1 Victory Drive, in Pevely. Tie-dye is considered appropriate dress. Burial is in the Mathis Cemetery in Niangua, on beautiful land that was once farmed by Kessler's grandfather, Joe Dill, and the Dill family. Memorials may be made to the HWAC Recovery Program to sponsor a patient or to a GoFundMe account established to benefit the education of Mr. Harris' children (Go to GoFundMe.com and search Kordelia and Kessler Jr.) Arrangements are under the direction of Vinyard Funeral Home in Festus.