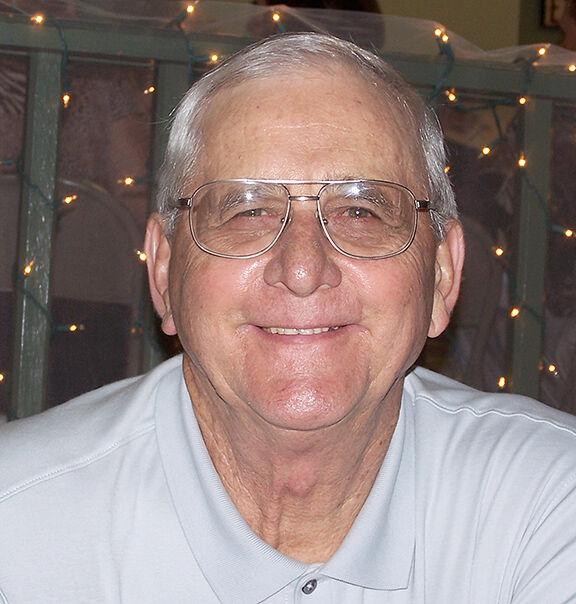 John Thomas "Tom" Herrell, 87, of Farmington, formerly of Imperial, died March 15, 2023. Mr. Herrell was an active member of the Carpenters' Union, having received his 60 year pin several years ago, and a member of St. Joseph Catholic Church in Imperial.  Throughout his life, he worked as a roofer and owned A & J Herrell Exteriors. He served in the National Guard during the Berlin Crisis and the Cuban Missile Crisis. He enjoyed watching baseball, football and auto racing. Born Dec. 23, 1935, in Kimmswick, he was the son of the late Amelia C. (Ehlers) and John C. Herrell.
He is survived by his wife of 67 years: Adelaide M. (Grimshaw) Herrell of Farmington; four sons: Alan (Sandra) Herrell of Imperial, Thomas "Tucker" (Paula) Herrell of Cuba, Kenneth (Kate) Herrell of Chesterfield and Charles (Cindy) Herrell of Festus; two daughters: Connie (Rob) Grindel of Farmington and Margaret (Clint) Heath of St. Louis; two brothers: Gene (Pattie) Herrell of Union and Joseph (the late Kathryn) Herrell of Imperial; a sister-in-law: Evelyn "Dee" (the late Ronald) Herrell of St. Louis; 14 grandchildren: Eric Grindel, Jami Aubuchon, Joni Coleman, Peter Grindel, Alan "A.J." Herrell, Tyler Herrell, Marc Mastrantuono, Amelia Heath, Chris Herrell, Corey Herrell, Cameron Herrell, Benjamin Herrell, Tess Herrell and Charli Herrell-Vallo; 21 great-grandchildren: Jaylin, Tristin and Jake Grindel, Maximus, Adelaide, Eva, Henry, Violet, Helen, Louis and Bernadette Aubuchon, Alyssa and Dylan Coleman, Alan "Tucker" and Alaina Herrell, Liam and Sylvie Mastrantuono, Brody, Blaine and Brielle Herrell and Gavin Vallo; many siblings-in-laws and many nieces and nephews.
He is preceded in death by five brothers: Melvin (Anna Lee), Norville (Dorothy), Warren (Geraldine), Robert (Eileen) and Vernon (Beverly) Herrell; a sister: Fern (Ronald) Bone; and many other family members.
A funeral Mass will be held 10:00 a.m. Monday, March 27, at St. Joseph Catholic Church in Imperial, with burial immediately following. Memorials may be made to Sister Christine's Food Pantry or directly to St. Joseph Catholic Church.