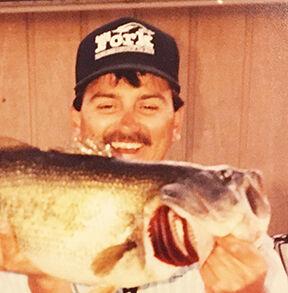 Michael Wayne Francis, 58, of Pevely died April 16, 2021, at his home. Mr. Francis worked as a cemetery personnel and gravedigger at New Mt. Sinai Cemetery in St. Louis. He was born April 17, 1962, in Fredericktown, the son of the late Norma Lou (Douglas) and Gerald Donald Francis.
He is survived by a daughter: Tabitha (Brandan) Turner of Herculaneum, two brothers: Harold "Ben" (Penny) Francis of Pevely and Lloyd (Karen) Francis of Rolling Meadows, Ill.; two sisters: Mary Frye of St. Louis and Lori (Kelvin) Howell of Festus; four grandchildren: Braelyn, Brayden, Braysen and Brayven Turner; and many nieces, nephews, cousins and friends.
A graveside service is scheduled for 1:30 p.m. and a committal service at 2 p.m. Wednesday, April 21, at Zion Lutheran Cemetery in Pevely. Arrangements are under the direction of Vinyard Funeral Home in Festus.