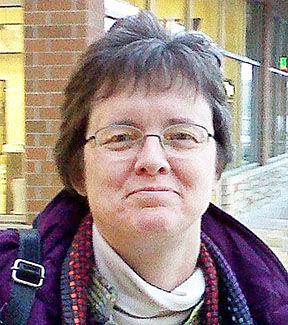 Mary Frances Grosch, 65, of Arnold died April 7, 2021, at her home. Mrs. Grosch, affectionately known to her family and friends as "Murph," was born Aug. 1, 1955, in Decatur, Ill., the daughter of the late Eugene Anthony and Frances (Dunne) Grosch. She was a 1973 graduate of St. Teresa High School in Decatur and earned a bachelor's degree in art history from St. Norbert College in De Pere, Wis., in 1977. She went on to earn master's degrees in business administration in 1983 and in library science in 1985, both from the University of Illinois at Urbana-Champaign.  In 2001, while a faculty member at NIU, she completed the Didactic Program in Dietetics and later became a registered dietitian.  
She  spent most of her career in the Founders Memorial Library at Northern Illinois University in DeKalb.  Beginning in 1985 as business subject specialist, she later served as family, consumer and nutrition sciences subject specialist and finally as head of government publications from 2007 until her retirement in 2012.  She spent one year early in her career in a visiting faculty position at Keio University in Tokyo, Japan.
Mrs. Grosch was interested in children's literature and passed on her love of books to her nieces and nephews. She enjoyed traveling, visiting local botanical gardens and touring historical sites.  Her time in Japan at Keio University also inspired a love of Japanese art and artifacts.
She is survived by her husband of 15 years: Pete Fornek, whom she met in 2003 and married on Oct. 7, 2006; five siblings: Margaret Mary "Midge" (Walter Sulskis) Grosch of Lacey, Wash., Father Robert D. Grosch of Billings, Mont., Eugene Anthony "Tony" (Kathy) Grosch of Elgin, Ill., Teresa A. (Thomas Roberts) Grosch of Glencoe, Ill., and Catherine C. "Kit" Grosch of Antioch, Tenn.; five nieces and nephews: Abigail, Melissa, Adam, Frank and Nell; and nine great-nieces and great-nephews.
She was preceded in death by a brother: John; and a nephew: Noah.
Visitation is scheduled from 9 a.m. to noon Saturday, May 1, at Anderson Funeral Home, 2011 S. Fourth St., in DeKalb, Ill. A graveside service will follow at 1 p.m. in the St. Mary Catholic Cemetery in DeKalb. COVID-19 mitigation protocols, including masks and social distancing, will be required at both. Memorials may be made to the American Cancer Society or to Mercy Oncology and Hematology - Sindelar Cancer Center,  10650 Kennerly Rd., Suite 2400, St. Louis, 63128. Arrangements are under the direction of Anderson Funeral Home.