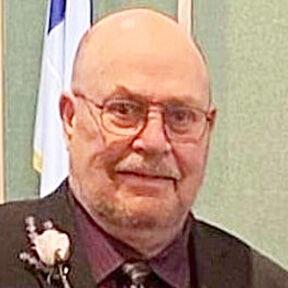 Leonard "Mike" Johnson, 76, of Festus died April 16, 2021, at Mercy Hospital Jefferson in Crystal City. Mr. Johnson worked for 11 years at Midas Muffler and 13 years at AutoZone before retiring from the Wentzville General Motors plant. He was a member of the United Auto Workers Union and Sacred Heart Catholic Church in Crystal City. Born Aug. 13, 1944, in Crystal City, he was the son of the late Clara H. (Stackley) and Leonard Johnson.
He was preceded in death by his wife: Cheryl P. (Flecke) Johnson.
He is survived by six children: Michael J. Johnson of Festus, Christine N. (Kyle) Brewer of Festus, Steven A. Lockwood of Pacific, Jason E. Lockwood of Hillsboro, Teal (Greg) Moore of Farmington and Michelle C. Johnson of Festus; three sisters: Carrie (Ronald) McFarland of O'Fallon, Mary Louise (the late Pierre) Wiles of Barnhart and Valda (the late Gene) Krodinger of De Soto; a brother-in-law: Charles "Chuck" (Joyce) Flecke of St. Louis; nine grandchildren: Kyle (Jessica) Brewer, Amber (Brent) Kelley, Steven (Amber) Lockwood III, Dustin Lockwood, Molly Lockwood, Catherine Henson, William "Paul" Henson, Sam Moore and Aubree Hall; and nine great-grandchildren: Hadley, Liam, Remi, Anastasia, Adam, Landon, Ryleigh, Delaney and Sophie.
He was preceded in death by a son: Jeffrey A. Johnson; three brothers-in-law: Reginald (Mary survives of Crystal City) Flecke, Richard (the late Catherine) Flecke and Bradford Flecke.
Visitation will be from 4-8 p.m. Friday, April 23, at Vinyard Funeral Home, 616 W. Main St., in Festus. Funeral Mass will be at 10 a.m. Saturday, April 24, at Sacred Heart Catholic Church, 555 Bailey Road, in Crystal City, officiated by Father Peter Faimega. Burial will be in Sacred Heart Cemetery in Crystal City. Memorials may be made to the American Cancer Society. Arrangements are under the direction of Vinyard Funeral Home.