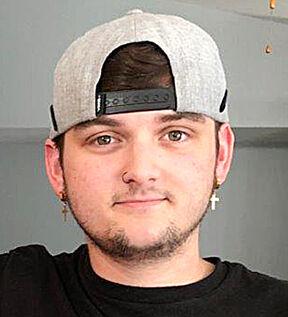 Joshua P. Dudaric, 21, of Valley Park died June 30, 2021, in St. Louis. Mr. Dudaric worked in retail sales. He was born Feb. 27, 2000, in St. Louis, the son of Laura Johns and Pero Dudaric.
In addition to his parents, he is survived by a brother: Justin Hoelker; his grandparents: Drago (the late Veronica) Dudaric and Robert and Joan Johns; and a number of aunts, uncles, cousins and friends.
Visitation is scheduled from 4-8 p.m. Sunday, July 4, at Kutis Funeral Home, 5255 Lemay Ferry Road, in south St. Louis County. A funeral Mass will be held at 10 a.m. Monday, July 5, at Immaculate Conception Church in Arnold. Burial is in the Shepherd Hills Cemetery in Barnhart. Arrangements are under the direction of Kutis Funeral Home.