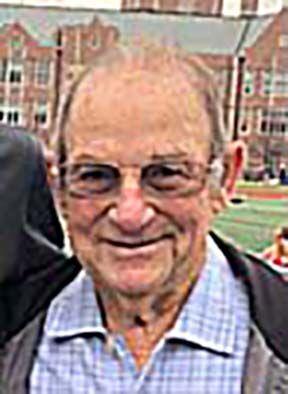 Herman A. Koester, 87, of Festus died Aug. 10, 2021, at his home. Mr. Koester served in the U.S. Army stationed at Fort Lewis, Wash., and Desert Rock, Nev., where the Army tested nuclear bombs. After being honorably discharged, he worked for 37 years at McDonnell-Douglas Aircraft as a supervisor in quality assurance. He was a member of the First Baptist Church in Crystal City and Shekinah Masonic Lodge Post 256 in Crystal City, where he served as worshipful master and district master as well as a leader in the DeMolay International fraternal organization. He coached Little League, and was a board member for Charter Memorial Gardens Cemetery in De Soto. Born Jan. 17, 1934, in Valles Mines, he was the son of the late Howard A. and Arvetta (Cortor) Koester.
He is survived by his wife of 67 years: Glenda M. (Phillips) Koester; two sons: Timothy C. (Rita) Koester of Edgewood, Wash., and Brian (Penny) Koester of House Springs; a sister: June (Kenneth) Usher of Davisville; 13 grandchildren: Nick (Jamie) Koester, Meghan Koester, Allie (Brian) Higginbotham, Sean Koester, Laurie Koester, Kathy (Brian) Wester, James Koester, Matthew (Elyse) Koester, Alan Koester, Kelly Koester, Kevin Koester, Anthony Koester, Christopher Koester; five great-grandchildren; and numerous other family members and friends.
He was preceded in death by three sons: Thomas A. (Susan survives) Koester, Gregory A. (the late Sally) Koester, Mark (Twila survives) Koester; and two sisters: Elsie Douglas and Violet Koester.
Visitation will be from 10 a.m.  until a funeral service at noon Monday, Aug. 16, at Vinyard Funeral Home, 616 W. Main, in Festus, officiated by Pastor Carey Jones. Burial is in Charter Memorial Gardens in De Soto. Memorials may be made to the American Cancer Society. Arrangements are under the direction of Vinyard Funeral Home in Festus.