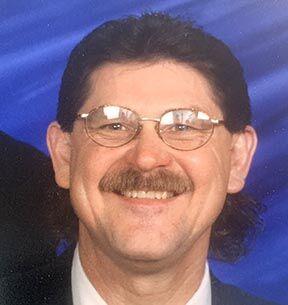 Gary Dale Douglas, 72, of Pevely died Oct. 10, 2021, at his home. Mr. Douglas had worked as a financial planner at A.L. Williams and was an ordained minister, attending Impact Church of Festus. He was a member of the Festus-Crystal City Conservation Club and enjoyed motorcycle riding, fishing, golf, baseball, bowling, music and art. Born Aug. 7, 1949, in Bonne Terre, he was the son of the late William Franklin and Mayme (Worley) Douglas.
He is survived by his wife of 53 years: Janice Marie (Jernigan) Douglas; a son: Scott (Theresa) Douglas of Festus; a daughter: Stacey (fiance Marcos Monteiro) Douglas of Elizabeth, N.J.; two brothers: William (Marilyn) Douglas of Hillsboro and Charles Douglas of Festus; a sister: Virginia (Melvin) Waites of Salem; six grandchildren: Ashley, Courtney, Andrew, Savanah, Sylvia and Isabelle; and one great-granddaughter: Ava.
He was preceded in death by a brother: Terry Douglas; and two sisters: Shirley Berger and Barbara Douglas.
Visitation is scheduled from 5-8 p.m. Thursday, Oct. 14, at Mahn Twin City Chapel, 515 Collins, in Festus. A funeral service will be held at 11 a.m. Friday, Oct. 15, at the funeral home, officiated by Pastor Scott Douglas.  Burial will follow in Rose Lawn Memorial Gardens in Crystal City. Memorials may be made to Impact Church, 123 N. Eighth St., Festus, 63028. Arrangements are under the direction of Mahn Twin City Chapel.