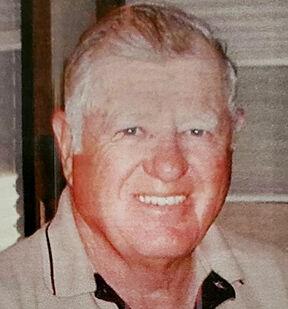 Edward Eugene Kleinschmidt, 87, of Festus died May 31, 2021, at his home. Mr. Kleinschmidt served in the U.S. Army during the Korea War era as a communications specialist in Germany. He was the owner/operator of E.E. Kleinschmidt Trucking from 1960 until his retirement in 1997 and was a member of the First Baptist Church of Festus-Crystal City. Born June 16, 1933, in Ste. Genevieve, he was the son of the late Warren Emmons and Bertha (Wagner) Kleinschmidt.
He is survived by his wife: Willetta J. (Pointer) Kleinschmidt; six children: Deb (Courtland) Hampton of De Soto, Brenda (Greg) Flynn of De Soto, Kenny (Dawn) Kleinschmidt of Festus, Jenny (William) Brown of Arkansas, Mickey (Robin) Dittmaier of Imperial, Marsha Webb of St. Charles; 16 grandchildren: Dawn (Tre) Wansley, Cheryl Bolen, Krissy (Larry) Eggemeyer, James (Julie) Lewis, Brian Tomlinson, Paul (Kelsey) Tomlinson, Daniel (Jill) Tomlinson, David Dittmaier, Michael Dittmaier, Terry Webb, Mikah Webb, Ashley (Tommy) Voyles, Michelle (Tyler) Cowin, Kenny Kleinschmidt Jr., William (Meghan) Brown Jr. and Cheyenne (Bubba) Lewis; 32 great-grandchildren; and two great-great-grandchildren. He was preceded in death by a sister: Lorine (the late Bill) McKee.
Services will be private, with burial in the National Cemetery at Jefferson Barracks. Memorials may be made to the American Cancer Society. Arrangements are under the direction of Vinyard Funeral Home in Festus.