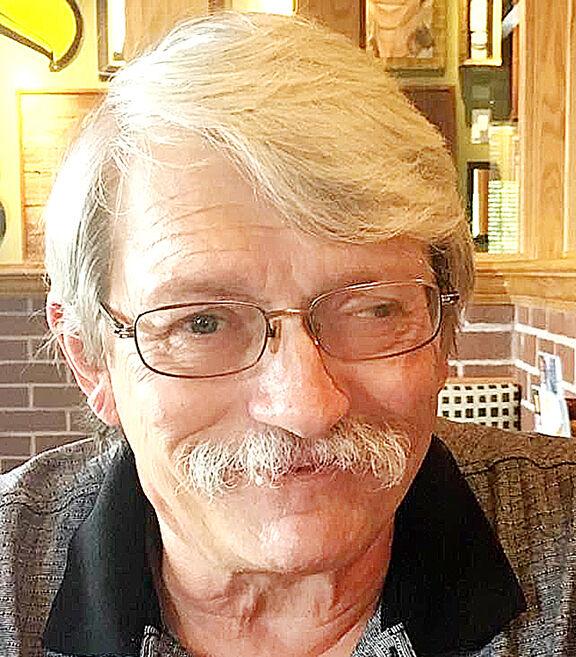 Donald Carl Wendler, 67, of Hillsboro died Jan. 4, 2022, in Des Peres. Mr. Wendler retired after 25 years of service as a reliability test engineer for Leonardo DRS. Prior to that, he had worked for Essex Cryogenics Industries Inc. and Alco Controls. After retiring from DRS, he went on to work for Spacewalker. In his spare time, he enjoyed woodworking, gardening, fishing, drawing, crocheting, camping and carving. He was a proud member of the Boy Scouts of America for 25 years, serving as a scoutmaster and earning the Order of the Arrow. He also was a member of the United Church of Christ. Born Aug. 20, 1954, in East St. Louis, Ill., he was the son of the late Carl Henry Wendler and Doris Ann Wendler Nations.
He is survived by his wife: Cathy Wendler of Hillsboro; two sons: Calvin (Bethany) Wendler of Austin, Texas, and David (Autumn) Wendler of Lexington; his stepfather: Lee Nations of Imperial; a brother: Michael (Susan) Wendler of St. Louis; two sisters: Charlene (Steve) Sowell of Arnold and Barbara White of Olympian Village; two stepbrothers: Kenny (Jessica) Nations of Jonesboro, Ark., and Alan (Jeffrey) Nations of San Diego, Calif.; and three grandchildren: Atticus, Ollivander and Harper.
Visitation is scheduled from 4-7 p.m. Wednesday, Jan. 12, at Mahn Funeral Home, 900 N. Main St., in De Soto. A funeral service will be held at 11 a.m. Thursday, Jan. 13, at the funeral home, followed by burial in the Peaceful Ridge Cemetery in De Soto. Memorials may be made to the Pony Bird Home. Arrangements are under the direction of Mahn Funeral Home.