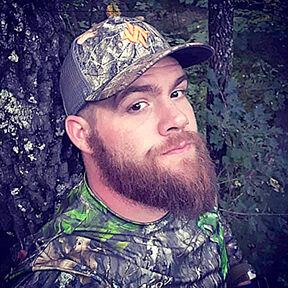 Daniel Wade Manasco II, 29, of Arnold died April 15, 2021, in Arnold. Mr. Manasco worked as a journeyman/laborer for Local Union 110. In his spare time, he enjoyed hunting, fishing, playing the guitar, but most of all he enjoyed spending time with his family and friends. He was born Aug. 1, 1991, in Des Peres, the son of the late Daniel Wade Manasco and Shanda (Shadowens) Manasco.
He is survived by his fiancée: Jennifer Scarpace of Arnold; a brother: Zachary (Carolyn Neft) Manasco of Saint Ann; a sister: Kay Lynn Manasco of Festus; his best friend and mentor, William James Noce; a nephew: Zachary Seth Manasco II; three nieces: Alaina Shadowens, Estelle Wideman and Avery Yvonne Gibbs; and numerous aunts, uncles, other relatives and friends.
He was preceded in death by three grandparents: Stella Vance, Doris Manasco and Charles Manasco Jr.
Visitation is scheduled from 5-8 p.m. Tuesday, April 20, at Mahn Twin City Chapel, 515 Collins, in Festus. A funeral service will be held at 10 am. Wednesday, April 21, at the funeral home. Burial will follow in Rose Lawn Memorial Gardens in Crystal City. Arrangements are under the direction of Mahn Twin City Chapel.