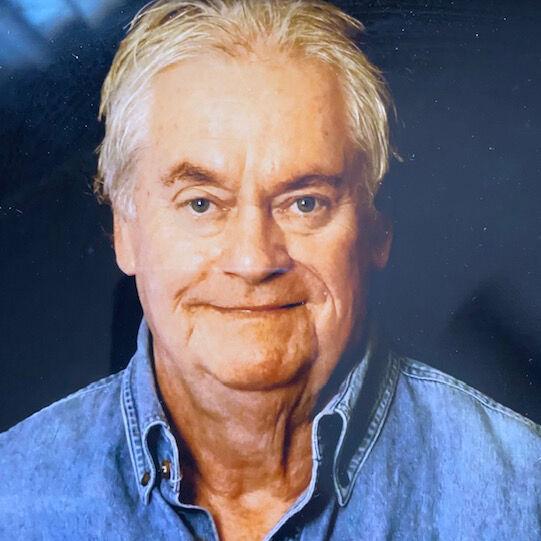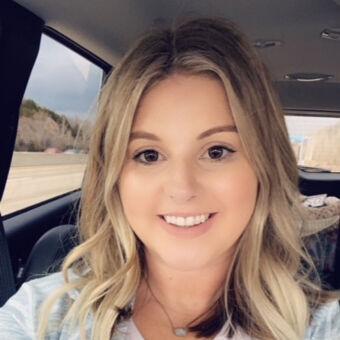 Leslea Hartzke and her family have not fully woken from what she calls their "COVID nightmare."
It started on Christmas Eve when Hartzke's father, Marlin Harrison, was taken to the hospital with COVID-19.
He died 11 days later, on Jan. 4, at age 74.
Hartzke, 33, of Imperial said the loss of her father was a terrible shock.
He had retired from Union Pacific Railroad after working as a branch manager but remained active, Hartzke said.
"He was very healthy. He walked a mile each day, and he drove around in his Corvette in Arnold. He and my mom called it driving around town. He was not on a lot of medications – something for blood pressure and a blood thinner."
Hartzke said her dad and mom, Judie Harrison, 73, lived in the same Arnold house for 34 years, and when they went out, they took precautions to avoid the virus.
"They shopped the senior hours, and most of the time he would double mask," Hartzke said. "They did go out to dinner, but they changed dinner time to 4 p.m., when the crowd would be lighter.
"He hadn't been anywhere with large crowds, so we don't know how he got it. You can drive yourself crazy trying to figure that out."
About a week before Christmas Eve, her father developed symptoms and lost his sense of taste.
"He tested positive, and at the beginning, he was able to be taken care of at home. But on Christmas Eve, his pulse ox (oxygen level) dropped real low. A neighbor who is a nurse came over and said he needed to go to the hospital, so he was taken by ambulance to Mercy (Hospital) South (in St. Louis County)."
For the first several days, her father was on a BiPAP machine, which pushes pressurized air into a person's lungs. Then, he was diagnosed with double pneumonia.
"He was given plasma and other COVID medications. He had wonderful care," Hartzke said. "He was a strong person, and every day would give us thumbs-up, saying he was doing better, even if it was a lie."
Hartzke said her father took a turn for the worse after COVID caused a heart attack.
"There was damage from that, and after that, he declined each day," she said.
Hartzke said it was gut-wrenching not to be with him at the hospital.
"He had never been alone in the 54 years he was with my mom, so that was really hard," she said.
Hartzke said the medical staff made sure the family could Facetime and talk with him as much as they wanted, but it was still heartbreaking not to be at his bedside watching over him.
"It was difficult trusting him with someone new every 12 hours to take care of him. But, he had extraordinary care, and we will not be able to repay all the doctors and nurses and staff who cared for him," Hartzke said.
No matter how sick her father got, Hartzke said he remained focused on his family – his wife, daughter and son – Kevin Harrison, 54, of San Antonio, Texas, a train engineer for Union Pacific – as well as six grandchildren.
"Even during his last few moments, he was asking about them, telling us to take care of Mom and take care of the babies."
After several long, trying days, Hartzke said the family made the tough decision to allow her father to be put on a ventilator.
"His body was too tired and his heart too weak," Hartzke said. "We thought it was best for him to be put on the vent to give him a chance to rest and relax.
"My mom thought he was going to be a miracle, that after we put him on the vent, he was going to be OK. I prayed we would not have to make any more difficult decisions. But we had faith he was in the best hands and we had made the best decision."
Just 12 hours later, though, he died, Hartzke said.
"I have never experienced any part of death with someone so close, so this was really hard – seeing the fear in his eyes. He was scared to die.
"The loss is hard, but we didn't want to make Dad suffer and make the pain linger."
Hartzke said her dad put up a strong fight against the virus, but it was too much.
"He was courageous, but COVID is a beast and a bully and will attack each part of your body that is weak," she said.
After her father's death, the family had to make another hard decision.
"We chose not to have a funeral because of COVID," Hartzke said.
She said her family still takes measures to try to prevent getting the virus.
"Somehow, by the grace of God, my mom did not get it," she said. "Doctors told us they didn't understand how she didn't get it. She's a miracle; her health is 10 times worse."
Hartzke said her mom recently got vaccinated.
"My hope is one family hears our story, hears our fear and protects their parents," Hartzke said. "It's affected our family so seriously; it's been a year with this (COVID), and it's still very scary.
"But my hope is at some time we get back to some type of normalcy. My kids wear masks. They are in school, but they're not doing sports or going out to dinner. There's so much we're not doing, and it's unfortunate."
Hartzke said knowing how much her father loved his family gives them some solace.
"At the end, he would ask, 'What did the kids get for Christmas? Did they open the presents I got them? Did they like them?' He was so interested in what everyone else was doing. He was not worried about himself, saying, 'Don't worry about me; I'm doing fine.'
"My husband and I bought 7 acres last March (in Imperial near their current home) when COVID hit, and we're in the process of building a house. One of the last things he said was, 'I want to see the house and watch the kids play there.' That was his last wish."
Hartzke, a Fox High graduate and teacher at the Windsor Intermediate Center, and her husband, Jeff, have two children – son, Brady, 9, and daughter, Brooklyn, 4.
"Our idea is when we have finished the house, we'll take Dad there. He was cremated, and we'll take his ashes there and he can see the house and watch the kids play."
Hartzke said her dad was a horse racing fan, so they would tell him, "You're going to get through this, and we'll see you at the finish line.
"I hope and I pray that somewhere we will be meeting him at the finish line, maybe when the house is finished."
Hartzke said it's still hard to believe her father is gone.
"No one is guaranteed tomorrow, but we never thought when Dad went in the hospital on Christmas Eve, he wouldn't come home," she said. "People ask us, 'What can we do for you? Bring dinners, come to the house?' We're not ready for that, but we ask them to please pray for our family. We have lost our husband, dad and grandpa.
"We are sad without him, but I think he would be proud of me for sharing his story."