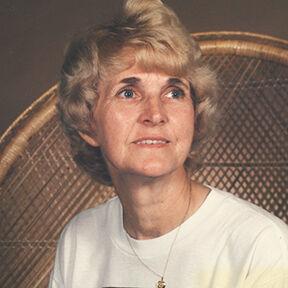 Shirley Jean (Brown) Wood, 83, of Cedar Hill died April 6, 2021, in Fenton. Mrs. Wood enjoyed traveling, and some of her favorite places were Branson and Nashville. She also loved her PT Cruiser with lightning bolts down the side, and she liked going to casinos and music shows. Born May 25, 1937, in Advance, she was the daughter of the late Benjamin Franklin and Lina Carolina (Cato) Brown.
She is survived by her husband: William Wood of Cedar Hill; three children: Jim Wood of Cedar Hill, Sherry (John) Heberlie of Imperial and Gloria Krebes of El Paso, Texas; two grandchildren: Jason Charles Heberlie and Nicholas Heberlie: one great-grandchild: Jayden Charles Heberlie; a brother: Eugene (Beulah) Brown; and many other family members and friends.
She also was preceded in death by a stepfather: Grant Andrews; in-laws Lovina and Boyd Wood; and nine siblings: Arvella (Ray) Smith, Mildred (Ernest) White, Charles (Pansy) Brown, Willard (Ester) Brown, Clarence (Hazel) Brown, Harold (Carnice) Brown, Norma (Marvin) Felty, Milford (Helen) Brown and Pauline Brown.
Family and friends may share stories, photos and condolences online at stlfuneral.com. Arrangements are under the direction of Chapel Hill Mortuary in Cedar Hill.