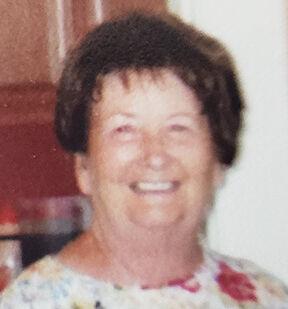 Mary Christine "Chris" White, 73, of Herculaneum died April 19, 2021, at her home.  Ms. White was a retired manager for AT&T in St. Louis and a member of First United Methodist Church of Festus-Crystal City. She was a member of the AT&T Pioneers and the St. Louis Science Center, and was the longtime organizer of the Hematite School Reunions. She also was an avid St. Louis Cardinals baseball fan, traveler, hiker and history buff. Born June 21, 1947, in St. Louis, she was the daughter of the late Patricia (Gerber) and Edward Victor Chmela.
She is survived by two sons: Andrew (Michelle) White of De Soto and Mike (Jessica) White of Ballwin; a brother: Mike Chmela of Festus; a sister: Robin (Kevin Gregory) Chmela of Barnhart; and three grandchildren: Kyle White, Brett Ryan and Makenzie King.
Funeral services and burial were private. Memorials may be made to St. Jude Children's Research Hospital. Arrangements were under the direction of Vinyard Funeral Home in Festus.