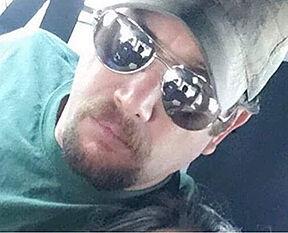 Jerry R. Kipper, 48, of De Soto died April 12, 2021, at Mercy Hospital Jefferson in Crystal City. Mr. Kipper was retired from Sinclair and Rush Inc. as a machinist. Born Jan. 24, 1973, in St. Louis, he was the son of the late Barbara (Johnson) and Robert Kipper Sr.
He is survived by his wife of 25 years: Jeanette Lynn (Faigle) Kipper of De Soto; two children: Rebecca Kipper of De Soto and Kyle Kipper of Festus; a brother: Robert Kipper Jr. of St. Louis; his mother-in-Law: Janette Faigle of Four Seasons; and two grandchildren: Jeremiah and Jackson, and their mother, Hanna Tucker of De Soto.
He was preceded in death by a son: Joshua Kipper; and his father-in-law: Jerry Faigle.       
No memorial service is scheduled at this time. Arrangements were under the direction of Dietrich-Mothershead Funeral Home in De Soto.