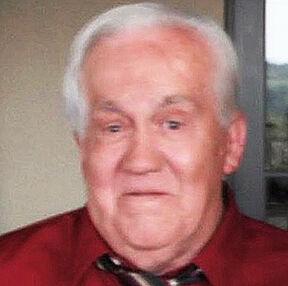 James William Rundel, 78, of Festus died April 12, 2021, at his home. Mr. Rundel worked as an electrician for Emerson. He enjoyed pitching horseshoes, playing cards, going to riverboat casinos, doing yard work and woodworking, but most of all he cherished being with his family. Born Nov. 21, 1942, in Old Mines, he was the son of the late Loran "Spud" and Margaret (Portell) Rundel.
He is survived by his wife of 56 years: Elaine Susan (Sansoucie) Rundel of Festus, whom he married on Oct. 3, 1964, in Old Mines; three children: Todd (Angie) Rundel of Festus, Lisa (Pat) Shockley of Festus and Vicki (Travis) Henry of Festus; three brothers: Ron (Brenda) Rundel of Festus, Dan (Cindy) Rundel of Louisburg, Kan., and Gary Rundel of Union; two sisters: Norma Beck of Marthasville and Rene "Sissy" Duncan of  De Soto; a brother-in-law: Charles William of Sikeston,; a sister-in-law: Frances Rundel of Old Mines; eight grandchildren; six great-grandchildren; and numerous nieces, nephews, other relatives and friends.
He was preceded in death by a brother: Robert (Taylor) Rundel; a sister: Betty "Peachie" Williams; and a brother-in-law: Robert Beck.
Memorial visitation was held April 16 at Mahn Twin City Chapel in Festus.Memorials may be made to St. Jude Children's Research Hospital or to St. Joachim Catholic School in Old Mines.
Arrangements were under the direction of Mahn Twin City Chapel.