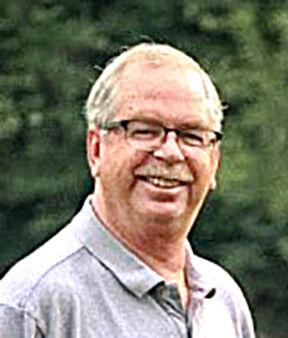 James Alan Fortney, 68, of Festus died May 1, 2021, at Mercy Hospital Jefferson in Crystal City. Mr. Fortney served in the U.S. Army and the Army Reserve. He retired from the U.S. Postal Service Bulk Mail Center in Hazelwood. He was a member of Sacred Heart Church in Crystal City and of Knights of Columbus Council 1230. He enjoyed his retirement, reading, traveling, and watching TV with his lapdog, Lucy. Born Dec. 25, 1952, in St. Louis, he was the son of the late James Robert and Velma R.  (DeWilde) Fortney.
He is survived by his wife: Hyon (Choi) Fortney; two daughters: Jamie (Gary) Stout of Festus and Laura Fortney of Chicago, Ill.; a son: David "Nick" (fiancé Tabitha Bachek) Fortney of Festus; a sister: Denise (the late Don) Jones; a brother: Kevin (Melanie) Fortney of Richmond, Va.; four grandchildren: Choilynn Stout, Gary Stout III, Jamieson Conrad and Emma Conrad; and nine nieces and nephews: Dawn, David, Marshall, Kyle, Ryan, Tim, Jessica, Michael, and Melissa.
Visitation is scheduled from 4-8 p.m. Tuesday, May 4, at Vinyard Funeral Home, 616 W. Main, in Festus. Funeral Mass will be held at 10 a.m. on Wednesday, May 5, at Sacred Heart Church in Crystal City. Burial with full military honors is in the Sacred Heart Cemetery in Crystal City. Memorials may be made to Stray Rescue of St. Louis. Arrangements are under the direction of Vinyard Funeral Home.