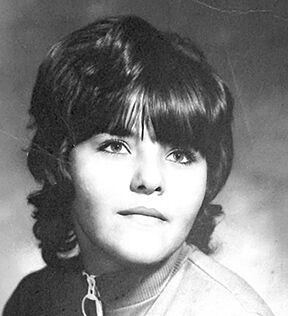 Debra Sue "Debbie" Missey, 66, of Farmington died June 6, 2021, at Missouri Baptist Medical Center in St. Louis County. Ms. Missey was a factory worker for Red Wing Shoes and a member of St. Joachim Catholic Church. She enjoyed working in her garden, going camping, hunting mushrooms, cooking, volunteering, supporting the Rural Parish Workers and, most of all, spending time with her family. She was born April 13, 1955, in St. Louis, the daughter of the late Henry Joseph and Louise Marie (Thebeau) Missey.
She is survived by three children: Kimberly (fiance Chad) Mesey of Farmington, Robert (Terri) Missey of Sterling, Colo., and Jason (fiancee Amanda) Missey of Cadet; three brothers: Michael (Bessie) Missey of Potosi, David Missey of Blackwell and Jerry Missey of Potosi; three sisters: Ruth (Mike) Missey of Potosi, Linda (Joel) Reid of Blackwell and Barbara (Rodney) King of Irondale; eight grandchildren: Sydni (Andrew) Gray, Cameron Mesey, Madison Mesey, Payton Missey, Kohl Missey, Gavin Missey, Lilley Missey and Mason Missey; three great-grandchildren: Owen Kennon, Emma Mesey and Shawn Mesey; two sisters-in-law: Betty Missey of Cadet and Lisa Missey of De Soto; her companion: Robert Lloyd Missey of Cadet; and numerous nieces, nephews, other relatives and friends. She was preceded in death by four brothers: Kenny Missey, Mark Missey, Henry Joseph Missey Jr, and Donald "Bud" Missey.
Visitation is scheduled from 4-8 p.m. Wednesday, June 9, at Mahn Funeral Home, 900 N. Main St., in De Soto. A funeral service will be held at 10 a.m. Thursday, June 10, at Saint Joachim Catholic Church, 10120 Crest Ave., in Cadet, officiated by Father Anthony Dattilo. Burial will follow in the St. Joachim Catholic Cemetery. Memorials may be made to the family. Arrangements are under the direction of Mahn Funeral Home.