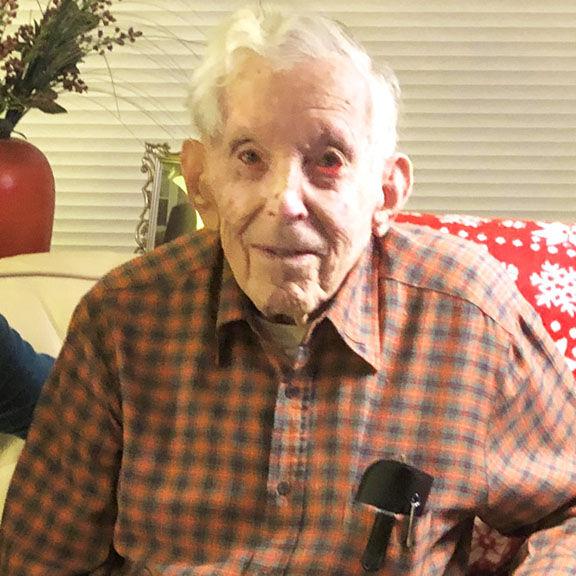 Cletus Harness, 99, of Fenton died Nov. 19, 2021, in Fenton. Mr. Harness loved spending time with his family and friends, especially his friends at the Big River VFW. He also loved the outdoors and holidays. Born Oct. 17, 1922, in Byrnesville, he was the son of the late Elmer and Kate (Crean) Harness.
He was preceded in death by his wife: Dorothy (Brewington) Harness.
He is survived by a daughter: Deborah J. (Karl) Scheidt; two grandchildren: Lori (Jim) Cram and Karl (Joanne) Scheidt Jr.; four great-grandchildren: Katherine, Allison and Elizabeth Scheidt and Joshua Cram; and many other family members and friends.
He was preceded in death by three siblings: Lorraine (Leo) Boverie, Lucille (George) Karr and John (Betty) Harness.
Visitation will be from 10 a.m. until the funeral service at noon Friday (Nov. 26) at Chapel Hill Mortuary, 6300 Hwy. 30, in Cedar Hill followed by burial in Chapel Hill Memorial Gardens in Cedar Hill. Memorials may be made to Franklin County or Greater St. Louis Honor Flight. Arrangements are under the direction of Chapel Hill Mortuary.