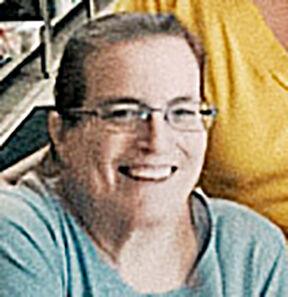 Carolyn Diane McDowell, 65, of De Soto died June 3, 2021, in De Soto. Mrs. McDowell was a member of Radiant Life Church in Festus and enjoyed spending time at the lake. Born April 15, 1956, in St. Louis, she was the daughter of the late Cecil and Eva (Bell) Huskey.
She is survived by her husband: John Lloyd McDowell of De Soto; a son: Scott (Christina) McDowell of Bonne Terre; a daughter: Amy (Garrett) McDowell of De Soto; a brother: Terry Huskey of Lake Timberline; two grandsons: Kolby and John McDowell; and numerous other family members and friends. She was preceded in death by a son: John Jason McDowell.
A memorial service is scheduled for 11 a.m. Saturday, June 12, at Radiant Life Pentecostal Church, 11533 Gamel Cemetery Road in Festus, officiated by the Rev. Randy Gray. Arrangements are under the direction of Mahn Funeral Home in De Soto.