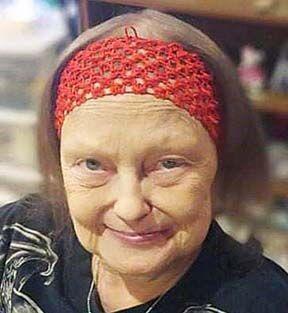 Carla Jean Kuehn, 62, of Crystal City died Aug. 22, 2021, at her home. Born Oct. 17, 1958, in Festus, she was the daughter of Carl (Joyce) Tuller of Festus and the late Audrey (Carter) Williams.
In addition to her father and stepmother, she is survived by two sons: Scott (fiancé Krystal Davis) Waters of Crystal City and John (Jennifer) Waters of Lacrosse, Ind.; five grandchildren: Devon Bequette, Warren Waters, Caleb Waters, Aaliyah Waters and William Waters; two sisters: Linda (the late Robert) LaBrot of Crystal City and Lisa (Jack) Dye of Potosi; and 18 nieces and nephews.
She was preceded in death by her stepfather: Stanley Williams; and three stepsiblings: Dennis Williams, Tina Rigger, and Randy Duke.
Visitation is scheduled from 4-8 p.m. Friday, Aug. 27, at Vinyard Funeral Home, 616 W Main, in Festus. A funeral service will be held at 10 a.m. Saturday, Aug. 26, at the funeral home, officiated by Pastor Phillip Wallace. Burial is in Rose Lawn Memorial Gardens in Crystal City. Memorials may be made to the National Kidney Foundation or the American Diabetes Association. Arrangements are under the direction of Vinyard Funeral Home.