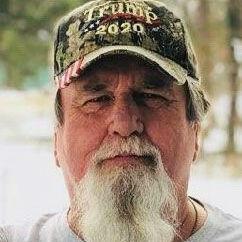 Larry Harley Fadler, 62, of Festus died Sept. 19, 2021, at Mercy Hospital Jefferson in Crystal City. Mr. Fadler was an over-the-road and local truck driver. He enjoyed using his CB radios and going to auctions. Born April 22, 1959, in Festus, he was the son of the late Guida Marie (Propst) and Marvin Arnold Fadler.
He is survived by his wife: Jeri (Schneider) Fadler; a daughter: Cassie (Matt) Dameron of Jackson; a brother: Harley Fadler of Canton, N.C.; four cousins: Terry (Jan) Fadler of Hazelwood, Dan (Joy) Fadler of Colorado, Dick Fadler of Festus and Bill Fadler of Festus; four grandchildren: Eli, Gavin, Grace and Keegan Dameron; and many other family members and friends.
He also was preceded in death by a sister: Eva (Danny survives) Holcombe; and cousins: Mike (Bessie survives) Fadler and Bob (Judy survives) Fadler.
A celebration of life will be at 5 p.m. Friday (Sept. 24) at 1919 Sunnyside Road, in Festus. Memorials may be made to St. Jude Children's Research Hospital. Arrangements are under the direction of Vinyard Funeral Home in Festus.