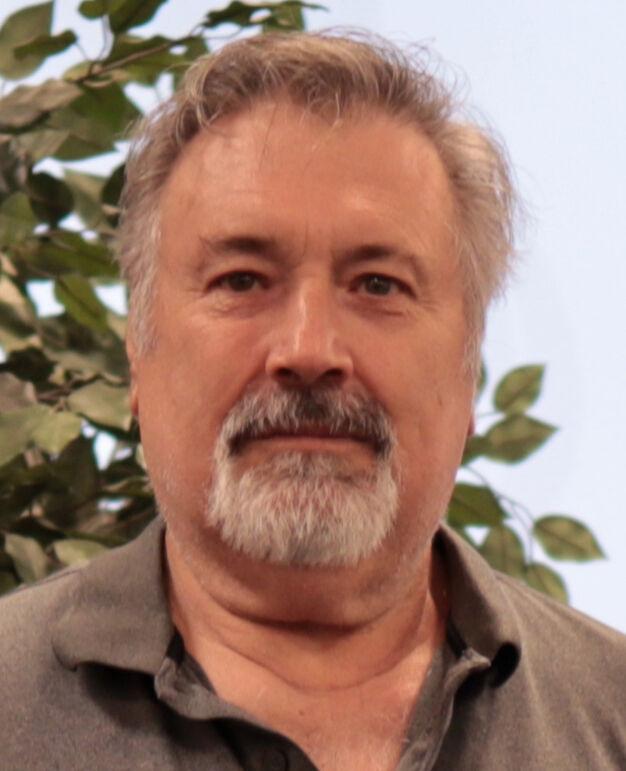 Fox C-6 School District bus drivers gathered this morning, May 27, for a heart-wrenching trip.
About 40 drivers formed a procession of school buses that left from Fox High School in Arnold and traveled past the Kutis Funeral Home in south St. Louis County to honor one of their fellow bus drivers, Dennis Abeln, who died May 24 after being struck by a car in the Oakville neighborhood where he lived.
Visitation for Abeln was set for 3-8 p.m. Tuesday, May 31, at Kutis South County Chapel, 5255 Lemay Ferry Road, with funeral services scheduled for June 1 at the funeral home and burial in the National Cemetery at Jefferson Barracks.
Gary Cross, Fox's director of transportation, said the district's bus drivers wanted to memorialize their co-worker on the final day of the school year.
Cross said about 30 of Abeln's family and friends were outside the funeral home when the school buses passed by.
"I think (the procession) was pretty important," he said. "I think it will help in the healing process to honor someone who has always been there and helped us out.
"Everyone in the transportation department knew Dennis," Cross said. "He went out of his way every day to help everyone out. He was always working overtime and covered every trip and route that we could ask of him. He was a great guy.
"He was a guy who would come in early and start everybody's bus for them to make sure it was warmed up and cleaned up. It is a pretty big loss for us."
At about 6:30 p.m. May 24, Abeln, 72, was hit by a vehicle driven by a 16-year-old in the 3200 block of Country Hollow Drive. Police said the person who reported the incident believed the teenager intentionally struck Abeln, and the case is being investigated as a homicide, St. Louis County Police reported.
Abeln, who lived on the street where the incident occurred, was transported to an area hospital for treatment but died from his injuries, police reported.
The driver remained at the scene and was taken into custody and referred to family court, according to police.
Always helping
Abeln's fellow bus drivers said they all had stories about how Abeln helped them since he started working for the district as a substitute driver in 2014.
"Every time I back up my bus I have Dennis's voice in my head," said Katie Pruitt, who has worked as a Fox bus driver for the last three years. "I was having such a hard time getting my bus into the spot, and Dennis slowed me down. He told me, 'You are doing too much. The front end will follow the back end.' Every time I back up that is what I hear, three years later.
"He was everyone's work dad. He was a great guy."
Brenda Peterson, who has been a Fox bus driver since 2000, said Abeln and another bus driver helped her after she fell in the parking lot in February, leaving her with an injury to her nose that required eight stitches.
"He and the other person were angels to help me," she said. "They got me up so I could get to the hospital to be taken care. That was Dennis. He helped everyone. You could call him on the radio and say, 'Dennis, I have this happening on my bus, can you come and help me?' He would be there."
Jessica Stacy, who has driven a bus for Fox for the past 12 years, said it was important to hold the procession to honor Abeln.
"It is a way for us to say thank you for everything he did for us," she said.
Cross said Abeln served in the Navy and worked in the trucking industry before taking a bus driver job for the Fox district.