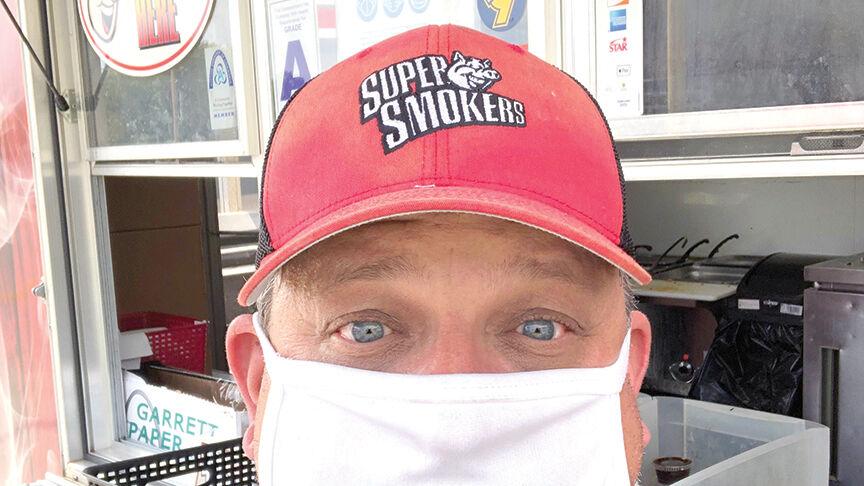 Eureka barbecue restaurant looks to become stronger because of pandemic
Jeff Fitter believes his restaurant will come out of the COVID-19 pandemic like the "Six Million Dollar Man."
"I think we will come out stronger, faster and more confident that we are able to accomplish our goals in the future," said Fitter, owner of Super Smokers, 601 Stockell Drive, Eureka.
Fitter's confidence that his business will survive the pandemic and thrive in the future comes from how he has been able to weather the COVID-19 storm.
He said there was a feeling of helplessness in mid-March and April as directives of how to operate a restaurant were handed down and the cost to run the restaurant increased about six times the previous years' operation costs. But he said he adjusted.
"We were very lucky. Barbecue lends itself to a carryout menu easily," he said. "My hats off to my staff. They pivoted on a dime. We stopped doing business the normal way and started doing box lunches, curbside delivery and not having people in the restaurant. We also jumped through the hoops to protect ourselves and customers."
Fitter said employees continue to wear masks and gloves, and when customers order curbside or door deliveries, a discussion is had about if the delivery should be contactless or have minimal contact.
Fitter said the restaurant's dining area is open, but there are only 42 seats available, 50 percent of normal capacity. St. Louis County mandates customers must wear masks, unless they are eating and drinking, and Fitter said masks are provided to customers who do not have one.
"The big key has been everyone's cooperation," Fitter said. "For the most part, everybody is understanding and as compliant as they need to be for us to serve them."