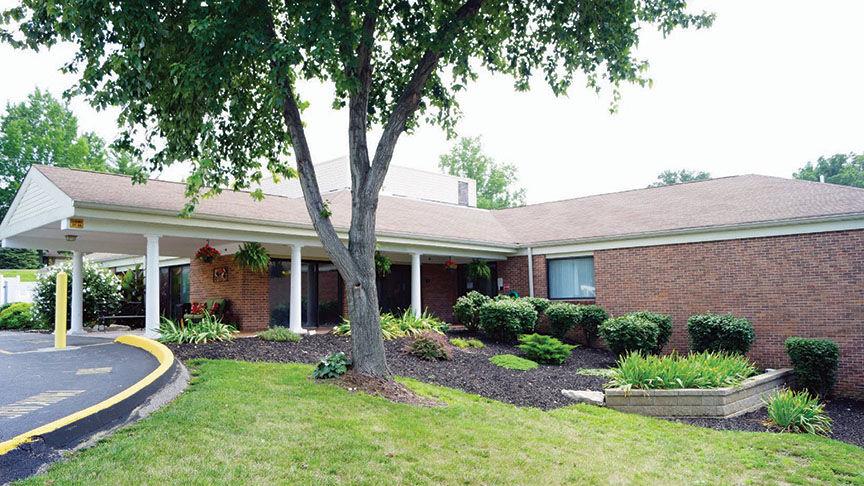 Scenic Nursing and Rehabilitation Center adapts to pandemic
Tyler Czarnecki, executive director of Scenic Nursing and Rehabilitation Center, said the staff at the facility in Herculaneum has been adapting to meet its residents' needs during the COVID-19 pandemic.
The long-term care and rehabilitation facility is at 1333 Scenic Drive.
"The pandemic has affected our business in multiple ways," Czarnecki said. "Our number of residents has remained relatively the same at 160. We are not accepting more residents at this time due to spacing and to allow residents to have private rooms in the event they need private rooms. We've closed our facility to all indoor visitations. We test our residents weekly for COVID and we are testing our staff twice a week.
"We no longer have our communal dining and all our activities are occurring in our residents' rooms. From an operational perspective, we have been affected because our residents are remaining in their rooms."
Yet, the staff is doing all it can to keep residents active and entertained, he said.
"We installed an intercom system that provides a variety of entertainment, like 'Name That Tune' and Bingo games," Czarnecki said. "We're doing everything within our power to enrich our residents' lives."
Increased cleaning and added training are part of the battle against the pandemic.
"We've stepped up the cleaning," he said. "We've hired more cleaning personnel. We've received regular in-service training on how to use the disinfectants."
He said the facility has remained on solid ground during the pandemic.
"We are dedicated to caring for the community no matter the challenges presented to us and will continue on our mission," Czarnecki said.