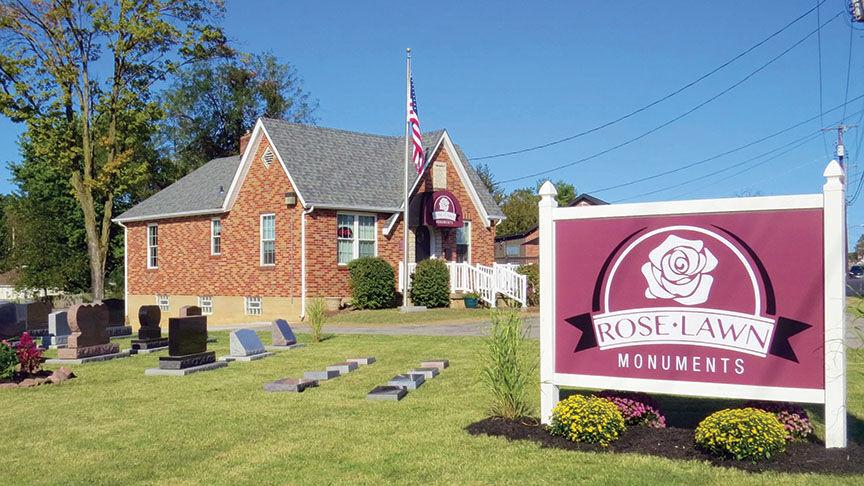 All's well: Crystal City monument business is past the scary time  
Rose Lawn Monuments in Crystal City was making a name for itself in the grave-marker industry.
Then COVID-19 reshaped this year and left owner Scott Gray temporarily wondering if his company would survive. He now feels confident about the future.
Gray started the monuments business, 1017 N. Truman Blvd., in August 2019, after owning the Rose Lawn Memorial Gardens cemetery across the street, 1101 Missouri Ave., for four years.
Gray said he recognized the community's need for another establishment to purchase grave markers.
"We were starting to gain some momentum," he said. "We had a lot of referrals and positive feedback. Then the wheels came off."
Gray said when stay-at-home orders were put in place to slow the spread of the virus, no customers were coming to Rose Lawn Monuments.
"We were worried, like everyone else," Gray said. "Thankfully, it impacted us for a short period."
He said after the initial slowdown in business, customers started returning. He said sales have increased 30 to 40 percent per month since April.
"I attribute that success primarily to the enormous amount of referrals we have been generating from our wonderful clients," Gray said. "Also, I believe many families are giving more thought to preplanning funeral and cemetery arrangements."  
Gray said he believes part of his business's success is how employees deal with clients.
He also said Rose Lawn Monuments' designer Bernard Laiben crafts quality monuments.
"We are here to educate you, and we think of ourselves more as advocates versus salespeople," Gray said. "Nobody here works on sales commission, so there is no incentive to sell more than you need or more than you want. I think people have picked up on that. That has been a key to our success."