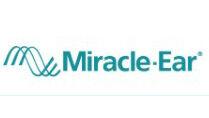 Go to them or they'll come to you: Miracle Ear addresses hearing needs at your convenience
For those with hearing difficulties, the coronavirus pandemic has amplified an already pressing problem.
"One thing COVID-19 has done, with the masks, is make people realize just how dependent they are on lipreading," said Kym Parson, community outreach director for the Miracle Ear in Arnold.
"I think seniors have been impacted the most. Anything we can do to help them, we want to."
Miracle Ear, 14 Arnold Mall, offers an array of hearing education, diagnosis and amplification services. Hours are 8 a.m. to 5 p.m., Monday through Friday, and the office has implemented a "one patient in the office at a time" policy.
"We fever check, we sanitize, the clients and the staff wear masks," Parson said. "We have always offered free screenings. We check their ears, assess their hearing, then send the results to their primary care physician.
"If they need hearing technology, we can fit them for whatever their needs are."
Miracle Ear also offers mobile service.
"We will go to them, in their home or a senior home or a long-term care center, as the rules permit," Parson said. "We've even gone to golf courses during senior scrambles and set up screenings.
"We set up a table and they can bring their hearing aid to me for a complimentary clean and check. I make sure it's working properly, check the tubing, replace the batteries, even if it's not our brand."
Each Miracle Ear branch has a box to accept donations for the Miracle Ear Foundation, which provides hearing help to those in need. Donors get a tax-deduction receipt.
Parson said she is always eager to educate the community about hearing loss and how it can be helped.
"Any business that wants to set up a free 'Lunch and Learn' with me is welcome to call," she said.
For more information, visit www.miracle-ear.com.