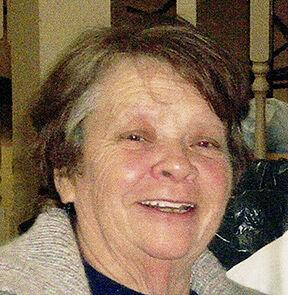 Patricia Lee Jones, 72, of De Soto died June 3, 2021, at her home. Mrs. Jones worked as a cashier and in accounts payable for Shop 'n Save and was a member and shop steward for Local 655. She enjoyed bowling, fishing, playing games and cooking, and was a supporter of Job's Daughters Bethel 43 in Fenton. She was born July 9, 1948, in St. Louis, the daughter of the late Cecil and Lattie (Amsden) Jackson. She was preceded in death by her husband: Ralph Jones.
She is survived by a son: Justin Lee Jones Sr. of De Soto; two daughters: Melanie Anne Jackson-Long of De Soto and Nicole Lynne Jackson of St. Louis; four stepsons: Ralph Lee Jones Jr. of Chino, Calif., Richard Jones of Nashville, Tenn., Robert Jones of Nashville and Ronald Jones of Kingman, Ariz.; a brother: Steven T Jackson of Gillespie, Ill.; a sister: Jane Elizabeth of Tumwater, Wash.; three granddaughters: Alissa, Morgan and Justine; four grandsons: Justin Jr., Quinton, Jacob and Drew; and numerous step-grandchildren. She was preceded in death by a brother: James Dale Jackson.
A memorial service will be held at noon Monday, June 14, at Mahn Funeral Home, 900 N. Main St., in De Soto. Memorials may be made to the family. Arrangements are under the direction of Mahn Funeral Home.