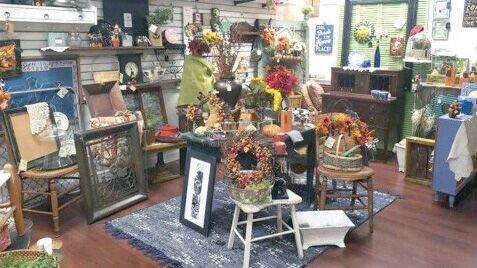 More space, more finds: Kelly's Resale in High Ridge has tripled its square footage
Randi and Josh Benndick, owners of Kelly's Resale in High Ridge, remodeled and updated their store while it was shut down for the month of April.
"That helped up spring into May," Josh Benndick said.
He said the business didn't charge vendors rent for April to help in the difficult time.
The store, 1692 Gravois Road, offers unusual finds, Benndick said.
"It's set up like an antique mall," he said.
He said they stock items customers can't find in other resale stores or places like Goodwill.
"We try to keep it unique," he said.
He said customers can find home decor, collectibles, toys, tin signs, man cave items, trains, figurines, furniture and more.
The couple has owned the store since January 2019 and expanded it in early October. The unit below them became available and their landlord offered the downstairs space. "We were looking to expand," he said.
Benndick said the extra space will come in handy because the store had a waiting list for vendors and items with no place to be displayed.
The store now has about 8,000 square feet, about three times its original size.
Benndick said the store is already a family business but he and Randi plan to make that even more true. They have two young daughters who are being groomed to work at the store.