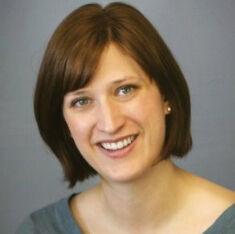 If you think home ownership and paying for medical care aren't related, think again.
Especially if you're age 65 or older.
Almost 80 percent of seniors own their homes, but a surprising 41 percent of them are still making mortgage payments. That can spell financial trouble for seniors who get sick and can't pay their medical bills, even under Medicare.
Megan Canaday of Canaday Agency Senior Solutions, an independent Medicare insurance broker in Festus, provides expert help to seniors on this and other issues related to health coverage.
Canaday offers the full range of Medicare Advantage and supplement plans and options from all of the major Medicare insurance carriers in Missouri.
These plans are important protection, especially considering that roughly two-thirds of personal bankruptcies in the U.S. result from unpaid medical bills.
"Real estate is about the home, but your home also encompasses your insurance, your personal decisions, things like that," Canaday said. "You're protecting your home with homeowner's insurance; you have to also make sure that you're protecting yourself, too."
Canaday launched her agency in March 2020, and despite the COVID-19 pandemic, business "has gone really well," she said. "I've been as busy as I could be."
She's also back to the face-to-face meetings most people prefer.
"People (have) so much information to grasp, they want to be able to sit down and talk to someone," she said. "It's the consultative process, individually, because everybody's different. I don't charge a fee. I'm paid commissions, so I never have a cost to the client."
Canaday urges seniors to check their coverage every year, ahead of Medicare insurance annual enrollment, Oct. 15 to Dec. 7. "It's just more about being an educated consumer, making sure you're on the right plan."
Canaday can be reached at 636-232-3139 or by email at megan@canadayagency.com.