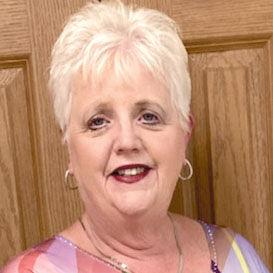 Customer service is Job 1: Realtor Casey-Rush stresses personal touch in working with buyers, sellers
Lisa Casey-Rush has a career built on customer service and says she's found the optimum way to put that experience to use.
Casey-Rush, an agent with Wright Living Real Estate LLC of Crystal City, has been a realtor for five years after more than two decades in the banking industry.
"I started out as a teller, and wasn't looking for it to be my career, but I really enjoyed helping people, and I fell in love with banking. I'm very customer-service oriented, and that seemed to fit," she said.
So much so that Casey-Rush went from teller to personal banker to a vice president over 24 years, mostly with Bank of America.
Then she answered a calling in 2016.
"In the back of my mind, I always wanted to do real estate," she said. "I love to help clients with whatever their dreams are, and for most people, their major dream is a home. It's a perfect fit for me."
Casey-Rush said she uses her financial know-how and negotiating expertise in her new career, as well as her customer-service mindset.
"Every client has a different need, and it's up to me to find out what that is. I can advise with things like staging their home for sale to make it look as good to potential buyers as it can."
Casey-Rush said the pandemic has posed special challenges.
"With so many people working from home, they can't always leave (for potential buyers to see a home). So, I work with them. I've had to let dogs out two or three times. You do what you need to do to match buyers and sellers."
Casey-Rush said she's always looking for new listings. She can be reached at 314-412-6195.