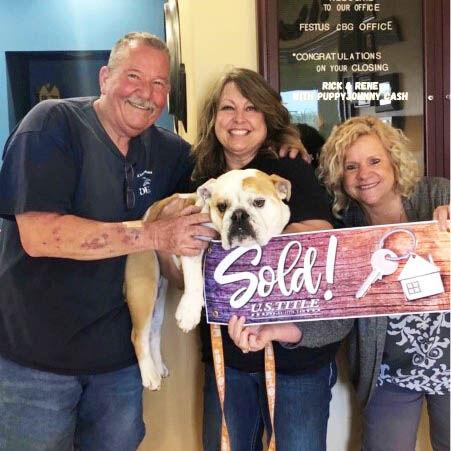 Referrals are key: LaPlant loves a career that provides 'lifelong friends'
Karen LaPlant of Coldwell Banker Realty – Gundaker understands that the current real estate market can be overwhelming.
She said clients selling their homes receive so many offers it can be difficult to pick which is the right offer to accept, while those looking to buy a home may feel they have to offer more than they may be able to afford.
"My greatest fear is that in a few years, they will be upside down on the house they thought they wanted," LaPlant said of clients buying a home. "When asked my opinion, I give an honest answer.
"I always tell them, 'If you don't get the house for what you offered, it wasn't the right house. The right one is just around the corner.' I always look forward to your next chapter."
LaPlant reports on her webpage, coldwellbanker.com , that she specializes in serving first-time homebuyers looking to find a house in Jefferson, St. Louis, St. Francois and Ste. Genevieve counties.
She has been helping clients buy or sell homes since 2005, and said one of the best parts of her profession is forming relationships with her clients.
"Over the years, I've had the opportunity to meet so many people that I may never have crossed paths with," LaPlant said. "My clients quickly become friends and trust is created. Many of them will now be lifelong friends.
"If I had to pick one thing that gives me the greatest feeling, it would be referrals. I'm truly grateful for all of them. It just reminds me that what I'm doing is what I'm supposed to be doing."
LaPlant can be reached at 314-852-2850.