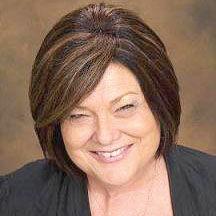 Don't overcommit: Robinson advises clients to buy when price is right
Charlene Robinson, co-owner and broker at Image Realty in High Ridge, wants to help homebuyers avoid overpaying for a new home.
"This market is so crazy," she said. "It's almost like buyers are desperate to get into a home."
Robinson said she helps her buyers look at "comps" in the area so they know they are getting the best deal – "To know what kind of markup you might be looking at," she said.
Robinson said it is also helpful when buyers know what their "top dollar" price is.
"Have an educated decision. But on the flip side, if you are seriously looking, you need to be ready to move," she said. "They (listings) do not last. There is no time to go home and think about it overnight."
She said her office can help buyers and sellers in Jefferson County, St. Louis County and even St. Charles County.
"We have a wide range of contacts," she said.
Robinson said if buyers cannot find their dream home, she can help find land to build a home.
"A lot of the lenders are loosening their grip on what you need for a credit score, what you need for a down payment," she said.
Robinson said Image Realty's golf tournament will return this year on Sept. 11, at Fore Honor Golf & Event Center in House Springs.
She said the tournament benefits Fore Honor and its Post-Traumatic Stress Disorder center. Proceeds this year will raise money for an MRI machine to detect early signs of PTSD.
People can sign up for the tournament by calling her office.
Robinson said her office, 2797 High Ridge Blvd., can be reached at 636-677-6701.