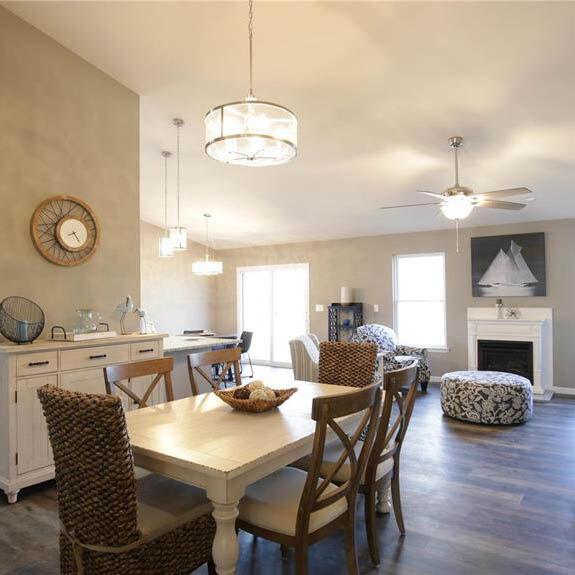 Agent promotes new villa development
There's still time to be a part of a new villa community in De Soto.
Real estate agent Shelley Ungerank of Heartland Realty of De Soto is featuring listings in the Villas at West Ridge development, on Hickory Landing Drive off Hwy. 21 in the city of De Soto.
Ungerank said about a quarter of the 60 planned units in 30 buildings have been sold.
"When people call and want to see it, I'd say 50 percent to 70 percent of them end up buying a unit," she said. "It's an exciting place."
She said it takes about four months from closing on the sale to move-in date for a villa that's built from the ground up, two or three months if it's the second half of a building that's already built or under construction.
Ungerank said there are two base models sold in the Villas at West Ridge, a two-bedroom, two-bathroom setup with a basement that lists for $229,900, and the same setup without a basement that sells for $224,900.
The buyer can add features to the base models, both of which include two-car garages.
"You can really customize your villa to be what you want," she said.
J-Mac Construction is building the villas. "They're a quality company," Ungerank said.
She said residents of the community will pay a $150 fee to a homeowners association.
"That covers all of your lawn work and landscaping, and also includes insurance on the exterior of the villa. You will only need homeowners insurance on the drywall in. That makes villa living an attractive option," she said.
She said a display model is always available for potential buyers to look at.
"You're also always welcome to drive through and see the construction going on," she said.
Ungerank can be reached at 573-631-2918.