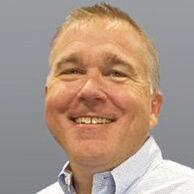 Sharing: Ellsworth's experience is boon for clients, agents
Brian Ellsworth of Coldwell Banker Realty – Gundaker Metro South in Festus says the key to the current housing market is getting as many listings as possible.
"They say the listing count is down overall, but the number of units and the number of transactions in this market are actually going up," Ellsworth said. "Listings are not staying on the market very long, so the strategy is to find those houses and find those people who are wanting to sell.
"You've really got to hit the pavement and find those deals out there."
Ellsworth, who manages the Metro South office, 502 S. Truman Blvd., said he mentors agents to help them be more successful.
"At the end of the day, people buy people first," he said. "I coach my agents on building trust with their clients. I help them articulate what we can do for them (clients) in helping them sell their house, helping them find their house and helping them navigate this difficult market."
Ellsworth, who has been involved in real estate for more than 20 years, said his experience in multiple facets of the business gives him an advantage over other brokers.
"I've kind of done it all in this business. I've been a licensed real estate appraiser, had my own property management company, I've built new homes, I did a lot of relocation work and I did a lot of foreclosure work as well as this normal retail."
Ellsworth said he loves creating a good experience for clients and helping agents excel.
"I enjoy their success and helping them grow their business. I'm a numbers guy; I look at the numbers and build a business plan for them and help them achieve that."
Reach the office at 636-931-2211.