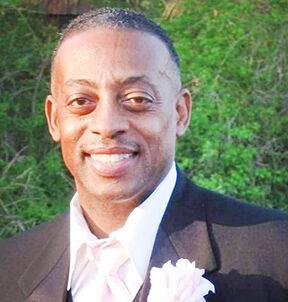 Rick Donnell Townson, 58, of Valley Park died June 4, 2021, at SSM Health St. Clare Hospital  in Fenton. Mr. Townson enjoyed the outdoors and was an avid sportsman, particularly enjoying football, track and basketball. His favorite team was the Oklahoma Sooners. He was outgoing, upbeat and loved making jokes, and loved spending time with his family. Born June 29, 1962, in St. Louis County, he was the son of Charlene (McGuire) Townson of Festus and the late Donnell T. Townson.
In addition to his mother, he is survived by three daughters: Yolanda Townsend-Kern of Hillsboro, Reacha (Ric) Sadler of Hillsboro and Lakreisha Walker of St. Louis; a brother: Wade Townsend of Festus; two sisters: Kyria Lemons of Festus and Scarlett (Jermaine) Smith of Festus; 11 grandchildren: Nautica, Cadence, Kylee, Dylan, Cordelia, Gavin, Liam, Amira, Jermaine, Zoriah and Kali; numerous nieces and nephews; and several other family and friends.
He was preceded in death by a daughter: Brandie Townsend.
Visitation is scheduled from 2-6 p.m. Saturday, June 12, at Mahn Twin City Chapel, 515 Collins, in Festus. Memorials may be made to a fund that has been established at the funeral home. Arrangements are under the direction of Mahn Twin City Chapel.