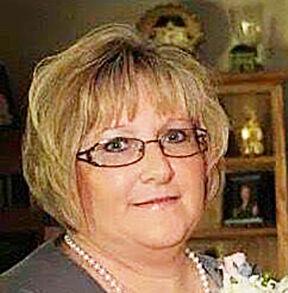 Lisa Elaine (Politte) Soden, 55, of French Village died July 12, 2021. Mrs. Soden's main passion was participating in 17th-century re-enacting in encampments across Missouri and Illinois.  She loved living the simple country life, being the farmer's wife, tending her small flock of sheep, watching her grandsons and gardens grow. A talented quilter and an excellent cook, she was a member of St. Anne Catholic Church, the Fort De Chartres Gun Club and the French Marines.
Born June 29, 1965, in Bonne Terre, she was the daughter of Betty (Bud) Bayers of Bonne Terre and the late Leonard Walter Politte.
In addition to her mother and stepfather, she is survived by her husband: Matthew Soden of French Village; a daughter: Kristina (James) Lambert of De Soto; a son: Zachary Black of Ste. Genevieve; two grandsons: Auggie and Knox Lambert; and a sister: Linda (Brian) Aubuchon of St. Louis.
Visitation is scheduled from 9:30 a.m. until a funeral service at 11:30 a.m. Saturday, July 24, at C. Z. Boyer & Son Funeral Home in Bonne Terre, officiated by Chaplain Bob Webb. A memorial Mass will follow at 1 p.m. at St. Anne Catholic Church in French Village, officiated by Father James A. Holbrook, assisted by Deacon Mark Byington. Arrangements are under the direction of C. Z. Boyer & Son Funeral Home.