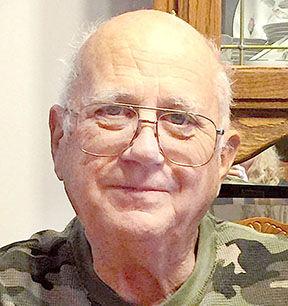 Larry Eggemeyer, 84, of Hillsboro died March 30, 2021, in Hillsboro. Mr. Eggemeyer loved going to Lost Valley Lake, playing cards, watching Cardinals baseball, fishing, camping, yard work and going on vacation. He loved watching his birds and squirrels out of his window. Born April 22, 1936, in Walsh, Ill., he was the son of the late Albert and Mildred Eggemeyer. He was preceded in death by his wife, Edith Eggemeyer.
He is survived by four children: Becky (Steve) Brouk, Donna (James) Harbison, Larry "Al" (Krissy) Eggemeyer and Joe Eggemeyer; 11 grandchildren; 10 great-grandchildren; four siblings: Amelda Manzula, Arlene Kelley, Jackie Bunn and Danny Eggemeyer; and numerous other family and friends.
He was preceded in death by two children: Connie and Rusty Eggemeyer.
A funeral service was held April 7 at Chapel Hill Mortuary in Cedar Hill. Memorials may be made to the American Cancer Society, 4207 Lindell Blvd., St. Louis, 63108. Arrangements were under the direction of Chapel Hill Mortuary.