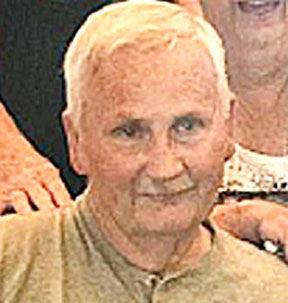 Charles Eugene Kimes Sr., 71, of De Soto died April 3, 2021, at his daughter's home in Hillsboro. Mr. Kimes served his country in the 82nd and 173rd Airborne Brigade of the U.S. Army in Vietnam, where he was awarded a bronze star for valor. He was a Christian and worked as a grocery store manager for Queens Markets. He also enjoyed fixing things. Born July 30, 1949, in Piedmont, he was the son of the late Ted and Betty (Hodge) Kimes.
He is survived by a son: Charles "Chuck" (Kami) Kimes Jr. of Hillsboro; a daughter: Christina "Crissy" (Tracy Sears) Morlan of Hillsboro; a son-in-law: Shawn Morlan of Hillsboro; a brother: James Kimes of Hillsboro; three sisters: Gloria McCallister of Hillsboro, Cathy (Carl) Ball of O'Fallon and Patty (Marty) McDowell of Hillsboro; seven grandchildren: Corin (Christian) Roth, Hunter Morlan, Madeline Morlan, Zachary Angle, Nathan Kimes, Annaleigh Kimes and Candice Pigg-Morlan; three great-grandchildren: Camielle Roth, Channing Roth and Amara Morlan; numerous other family members and friends; and his pet birds: Sammy and Squeaky.
He was preceded in death by three brothers: Teddy Kimes, Glen Kimes and David Kimes.
Visitation is from 10 a.m. until a funeral service at noon Saturday, April 17, at Mahn Funeral Home, 900 N. Main St., in De Soto. Military honors will follow the services at the funeral home. Burial will take place at a later date in the Piedmont Masonic Cemetery. Arrangements are under the direction of Mahn Funeral Home.