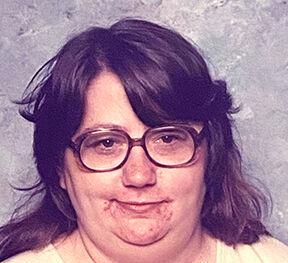 Alberta Miller, 66, of De Soto died April 9, 2021, at Barnes-Jewish Hospital in St. Louis. Ms. Miller was a homemaker. Born Aug. 10, 1954, in St. Louis, she was the daughter of the late Woodrow Schutte and Frances (Baker) Schutte and the stepdaughter of the late Phil Catlett.
She is survived by two children: Tina (Jason Sr.) Hinkle of De Soto and James Robert (Jennifer) Miller of Fredericktown; a brother: Eddie (Glenda) Schutte of Festus; and six grandchildren: Julianna, Amelia, Norah, Jason Jr., Destinee and Myia.
She was preceded in death by a sister: Ruby (the late Keith "Speedy") Sutton; and five brothers: Robert (Shirley survives) Schutte, Raymond (Shirley survives) Schutte, Walter Schutte, Melvin "Pee Wee" Schutte and Le Roy (Janice "Sue" survives) Schutte.
Visitation is scheduled from noon until a funeral service at 2 p.m. Tuesday, April 13, at Dietrich-Mothershead Funeral Home, 220 N. Main St., in De Soto, officiated by Brother Bob Thebeau. Burial is in the Woodlawn Cemetery in De Soto. Arrangements are under the direction of Dietrich-Mothershead Funeral Home.