In addition to seeing hundreds of thousands of people die from COVID-19 over the past year, health professionals also have seen a rise in heart conditions and heart disease, said Souheil Khoukaz, interventional cardiologist with Mercy Clinic Cardiology at Mercy Hospital Jefferson in Crystal City.
Since the pandemic began, people have put off seeking medical treatment, which may have contributed to the problem, said Khoukaz, 54.
"When it all started, basically people were afraid to come to the hospital, afraid to come to the office because of the COVID," he said. "What we've seen at that time, probably the first six to nine months, patients presenting to us with heart problems, like heart attack and heart failure, late."
Khoukaz said almost a year later he is seeing patients who have developed heart issues while quarantining and not taking care of their health.
"Because of the lockdown and people not going out, we have seen significantly decreased activity in our patients and staying at home most of the time," he said. "They eat more, which we all do."
Khoukaz said an increase in a person's weight can cause the retention of water and cause shortness of breath, which causes their heart to "work harder."
Because people have been reluctant to visit doctors and hospitals during the pandemic, Mercy and other hospitals and health providers have begun offering patients more telemedicine appointments, Khoukaz said.
He said telemedicine has its place, but he prefers patients come in.
"That's not as good as being in the hospital," he said.
Khoukaz said when hospitals and doctors aren't seeing patients in person, tests can be put off, which could result in delayed diagnoses of heart problems.
"For somebody who's really stable, telemedicine is excellent," he added.
Khoukaz said he sends many of his patients to the cardiopulmonary rehab unit at Mercy Jefferson.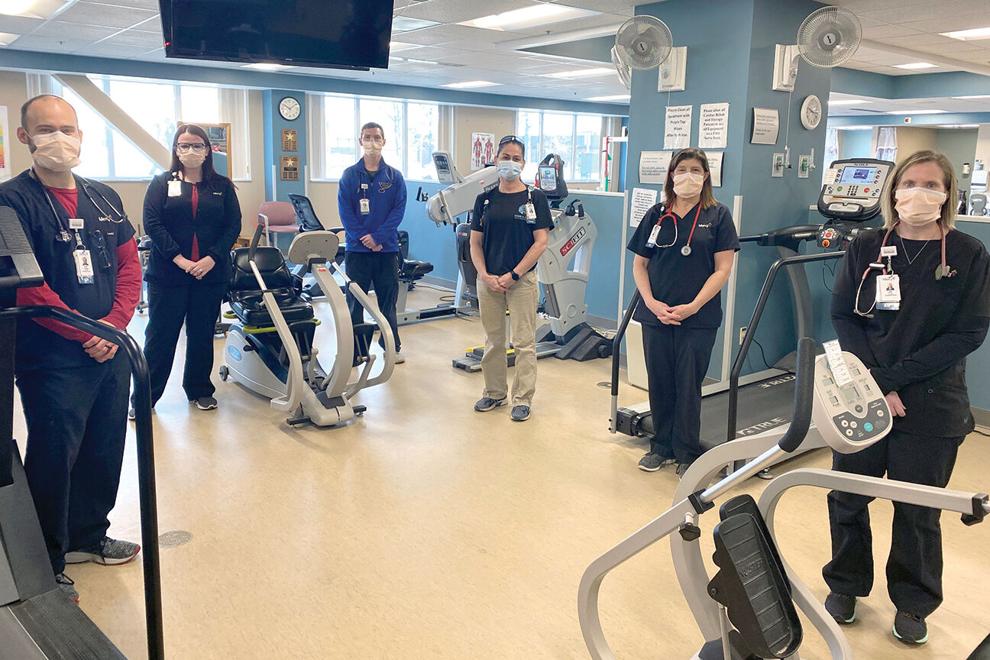 Clinical team lead Ryan Fonner, 34, of De Soto said his team has been caring for patients with heart issues, as well as patients recovering from COVID-19.
He said he started seeing COVID-19 patients late last summer and many of them must use supplemental oxygen now.
"These are people who had never worn oxygen before they were sick with COVID, and now they're having to wear it," he said.
Fonner said his team has had to change how they care for patients to follow CDC guidelines to prevent the spread of the virus, like no longer having group exercise classes.
Fonner said many of his patients who had heart issues, like congestive heart failure, got COVID-19 and now have more complications.
"They are there with a diagnosis of congestive heart failure, but it was really trying to recover from COVID and the problems they're still having that's making them seek our attention," he said.
Khoukaz has several recommendations for people concerned about their heart health.
First, he said, is to stay active and follow a healthy diet.
Khoukaz said he recommends people walk, either outside or on a treadmill. Biking also is good. For people with joint issues, he recommends swimming.
He said he recommends anyone older than 40 years old have a yearly cholesterol check, which usually is done by a primary care physician.
"Smoking has nothing to do with the pandemic, but smoking is one of the major things that we always recommend people to quit," he said.
Khoukaz earned his medical degree in 1999 in Syria.